Larry Liss' first exposure to PMC was as a high school senior at the 1958 Mother's Day parade. He watched from the stadium as the Corps marched onto the field. He told his father "I've got to go to this school." Larry adapted to balancing his academic and cadet life very well. As a 'Rook" he joined Pershing Rifles, which was a demanding experience. Larry graduated as a Distinguished Military Student in 1963 and was commissioned a second lieutenant in the Regular Army. While stationed in Germany, he volunteered for helicopter flight training. After primary training, he was sent to the Army Aviation Center and learned to fly the Huey. Larry graduated from flight school in the fall of 1966. Within 30 days, he was in South Vietnam.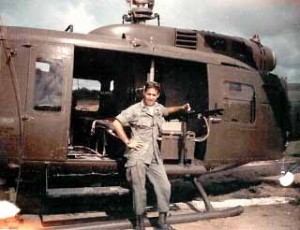 On May 14, two unarmed UH-1 "Huey" helicopters had landed at an outpost called Cau Song Be, near Tay Ninh City. Co-Pilot Captain Larry Liss along with Warrant Officer Tom Baca, learned that a South Vietnamese company had been surrounded by the 273rd North Vietnamese Army regiment. Along with another Huey they responded by taking off to rescue the South Vietnamese. The South Vietnamese had been ambushed along a narrow road with trees and bamboo growing along the roadside. As the helicopters hovered, it was clear that there was not clearing, so they chopped their way through the bamboo and other vegetation using the rotor blades.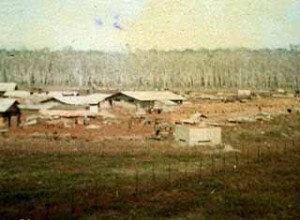 Almost immediately South Vietnamese soldiers started to climb aboard both helicopters. Disregarding his own safety, Liss left the cockpit and assisted evacuees onto the helicopter during several landings. Later, the aircrews recalled seeing soldiers being killed on the aircraft while they were boarding the helicopters or already had boarded. The valiant helicopter crews made numerous trips, and rescued 80 to 100 South Vietnamese soldiers and the U.S. Special Forces adviser. In addition, information about the location of the enemy force likely prevented the outpost at Cau Song Be from being overrun. His courageous actions during the Cau Song Be rescue mission earned Liss the Distinguished Flying Cross for Valor.
View Rescue at Cau Song Be On YouTube at http://m.youtube.com/watch?feature=player_embedded&v=rhdvG1X2AU4&desktop_uri=%2Fwatch%3Ffeature%3Dplayer_embedded%26v%3DrhdvG1X2AU4 produced by the Angelo Group.