The PMC Polo team originated when Colonel Frank K. Hyatt, then a captain directing the mounted activities at PMC, envisioned the possibilities of the game becoming a major intercollegiate sport. The cadets played both an indoor and outdoor schedule from 1923 to 1948. By 1928, the PMC team was a dominant force in Intercollegiate Polo Association, which included Yale, Harvard, Princeton, University of Pennsylvania, West Point, Cornell and PMC. That same year, the cadets won the Intercollegiate Polo Championship (national championship), defeating Harvard, Princeton, Yale, and West Point.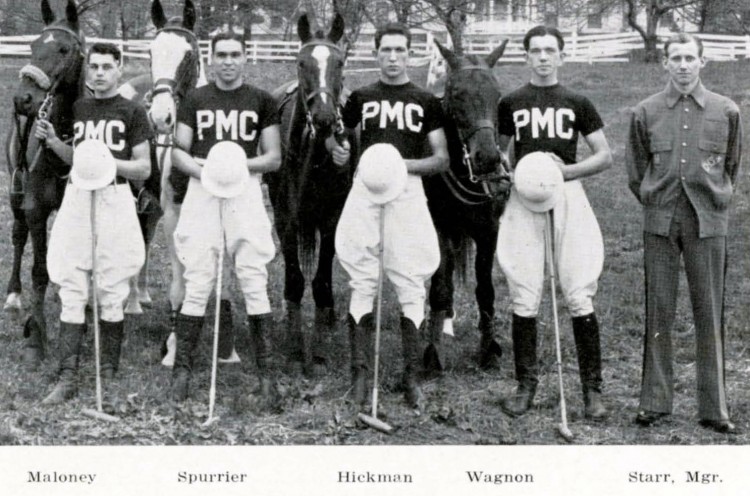 1940 was one of the greatest years for polo at PMC. Under the tutelage of Coach Carl Schaubel, '30, considered by many to be the best polo coach in the country, the team excelled. Led by Buddy Maloney '41 the team of Jim Spurrier '40, Buck Wagnon and Emory Hickman '40 formed one the best combinations in the East. After completing a successful season, the team once again found itself playing in the Intercollegiate Tournament. They beat the Harvard team 12 to 11, in a hard fought match and then faced West Point. After defeating West Point decisively (11 to 7), PMC faced Princeton in the final round of the tournament. Unfortunately, PMC was defeated by Princeton, 14 to 7.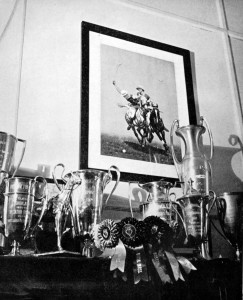 By 1943 it was clear that continuing polo at PMC. was no longer possible. The reasons were the cost, including the equipment, horses, and transportation for players and horses, coupled with the loss of a home playing field due to World War II.
Although polo was only played a relatively short time at PMC, the superior coaching and talent of its teams earned the school a place of respect in the history of the game.