The key to successful writing, Ernest Hemmingway famously said, is "the application of the seat of the pants to the seat of a chair." What he was referring to, of course, was discipline. At PMC, inculcating discipline was at the heart of the curriculum, not to mention the real purpose of all that seemingly interminable spit-shining and brass polishing and bracing and close-order drill. So it's not surprising that several former cadets went on to become successful authors. Here are a few:
BILL SPEER (Class of 1972) has taught at the American Military University and Georgia Military College and produced several historical documentaries and films. "Broomsticks to Battlefields: After the Battle, the Story of Henry C. Robinett in the Civil War," is the biography of an 1860 graduate of Delaware Military Academy (predecessor to PMC) who distinguished himself as a Civil War artillery captain, only to commit suicide. The book "reminds us that historians and psychologists have barely begun to study…post-traumatic stress disorder among Civil War veterans," one reviewer wrote.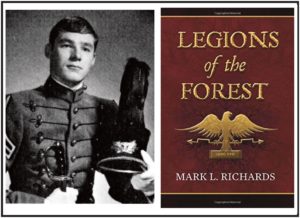 MARK L. RICHARDS (Class of 1969) served as an Army infantry officer before entering the health care field, where he worked as the chief financial officer at a large academic health center. "Legions of the Forest," which opens in 9 A.D., and centers around a clash between Roman legions and the German people they intend to subjugate, is a tale of war, treachery and the vicious politics of the Golden Age of Rome.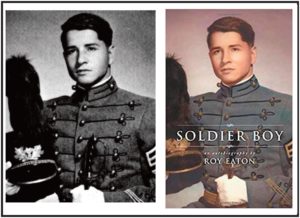 ROY EATON (CLASS OF 1969) left the Army as a second-lieutenant. He taught math and coached wrestling at St. Bernard, a Connecticut prep school that inducted him into its Athletic Hall of Fame in 2006. He was named to the New York Military Academy Sport Hall of Fame in 2007 and the New London (Conn.) Hall of Fame in 2009. His memoir, "Soldier Boy," tells the story of his experiences at PMC and as a prep school cadet at New York Military Academy.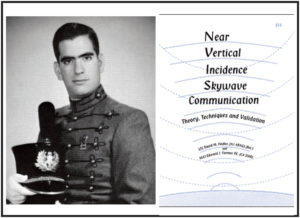 DAVID FIEDLER (Class of 1968) served in the Signal Corps and after a deployment to Vietnam was assigned to the U.S. Army Electronics Command. Drawing on his combat experiences, Fiedler wrote a book on radio physics that is still in use today, was used extensively in the Gulf War/Afghanistan and has been incorporated into official Signal Corps doctrine. As a result of his work in tactical communications the Army Chief of Signal has awarded him the Chief of Signal plaque twice and inducted him into the Order of Mercury signal honor society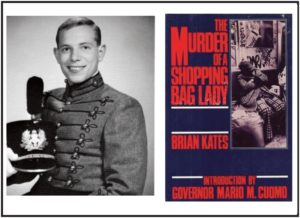 BRIAN KATES (Class of 1968) served as an Army military police captain in Berlin Brigade during the Cold War. His first recognition as a writer was PMC's Dome Award as best student journalist. Later, as a reporter and editor at the New York Daily News, he won numerous awards for journalistic excellence, including a Pulitzer Prize for editorial writing. His non-fiction book, "The Murder of a Shopping Bag Lady," the story of a homeless woman slain on the streets of New York, won a Special Edgar Allan Poe Award from Mystery Writers of America.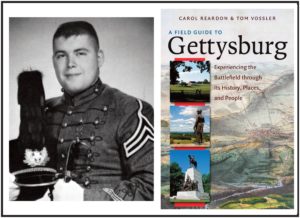 TOM VOSSLER (Class of 1968) severed 30 years in the U.S. Army commanding an infantry platoon in the Vietnam War and a mechanized infantry-armored battalion task force in Germany. In addition, he taught military history, strategy and leadership at the U.S. Army War College and is a former director of the U.S. Army Military History Institute at Carlisle Barracks, Pa. Vossler and co-author Carol Reardon combined to encapsulate the events of the Battle of Antietam, the bloodiest single day in American military history, and in their newest book "A Field Guide to Gettysburg."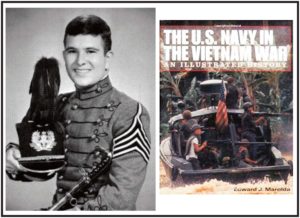 EDWARD J. MAROLDA (Class of 1967) served as the Acting Director of Naval History and Senior Historian of the Navy. In 2017 the Naval Historical Foundation honored him with its Commodore Dudley W. Knox Naval History Lifetime Achievement Award. He has authored, coauthored, or edited nine works on the U.S. Navy's experience in Vietnam. In support of the U.S. Naval Institute's Oral History Program, he has interviewed Vietnam veterans and retired admirals Stanley R. Arthur and Joseph W. Prueher.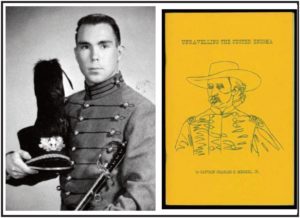 CHARLES E. "Doc" MERKEL, Jr. (Class of 1967) served for more than 20 years as an Master Army Aviator in the U.S. Army and currently serves as the historian for the 53d Wing at Eglin Air Force Base, Florida. He authored the book "Unraveling the Custer Enigma," which contains information about the court martial of Custer.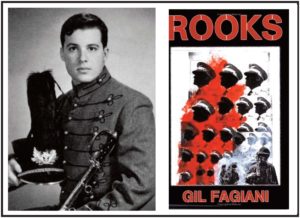 FAGIANI (Class of 1967) was a social worker and director of a program for recovering drug addicts, He is also a translator, essayist, short story writer and poet whose free verse captures "the rhythms of struggle and street life," the New York Times wrote in 2014. His first book of poetry, "Rooks," published in 2005, follows him through his freshman year at PMC, where, one reviewer noted, "the spotlight is on the time-honored discipline that transforms young men into warriors."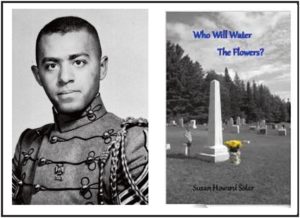 LOUIS HORNER (Class of 1962) served in the U.S. Army Signal Corp. He received a presidential citation from President Ronald Reagan in 1985 for designing a computer enrichment program that served several thousand children nationwide. His book "Who Will Water the Flowers," chronicles his life as an African American during a turbulent time in U.S. history and examines the friendships he forged, beginning with those built at PMC.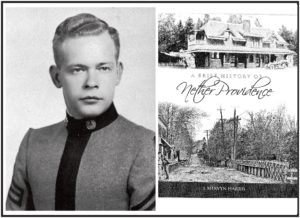 MERVYN HARRIS (Class of 1957) is a former Army captain and served as a representative to the Pennsylvania House of Representatives from Delaware County from 1964-66. He has served on the boards of numerous non-profit organizations and events committees. His book traces the history of Nether Providence Township, Pa, from its original Lenape Indian inhabitants.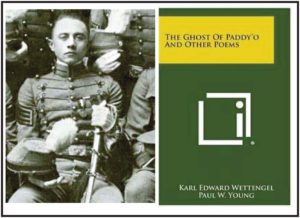 KARL WETTENGEL (Class of 1921) wrote "The Ghost of Paddy O and Other Poems" in free verse while at PMC. It illustrates the continuity of the spirit of PMC.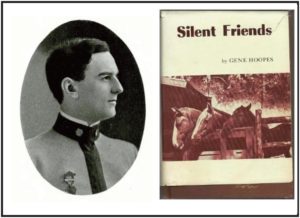 EUGENE HOOPES (Class of 1901) served as an engineer during World War I and became an aeronautical consultant for the military, working at air fields in the U.S. and Europe. He began his writing career in 1951 with the publication of "Tales of a Dude Wrangler," a series of fictional stories told, as one reviewer put it, "by the type of wrangler one may find at any roundup, at any 'dude' ranch, or around any campfire where stories of the rangeland and its lore were told."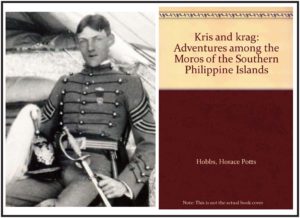 HORACE HOBBS (Class of 1897) was awarded the Distinguished Service Cross for extraordinary heroism during the Philippine Insurrection in 1905 and the Silver Cross for gallantry in France during World War I. "Kris and Krag: Adventures among the Moros of the Southern Philippine Islands" is recognized as a classic work on the little-documented Philippine Insurrection.