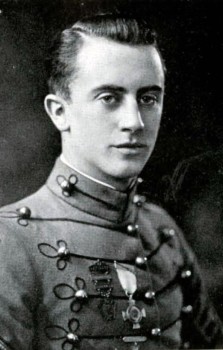 Joseph P. McCaffery '27 attended PMC along with his brother, Hugh McCaffery '24. Because of his size and older brother, he was known as "Little Joe." While at PMC, he was recognized as a marksman and the quarterback on the football team. "Babe" Buono '26, one of McCaffery's roommates, stated that, "When it came to courage and transferring that courage to others, Joe had no equal." After graduation, McCaffery was commissioned as a 2nd Lieutenant in the Army Reserves, but resigned to accept a commission in the Marine Corps Reserves.
After serving at Pearl Harbor, Shanghai, San Diego, and Quantico, McCaffery joined the Marine Raiders. The Raider battalions were a special mission force that were lightly armed and intensely trained to spearhead larger amphibious landings on beaches (thought to be inaccessible); conduct raids requiring surprise and high speed, and operate as guerrilla units for lengthy periods behind enemy lines. When a battalion lost its commander on Guadalcanal, McCaffery assumed command. After leading his troops though a dense jungle to safety, he was immediately promoted to Lieutenant Colonel and assigned to the 1st Marine Raider Regiment. In the Munda-Rendova campaign, he led a 15-mile trek through a swamp and wiped out a Japanese garrison, which had been caught completely by surprise. Next came the landing at Bougainville.
For this operation, McCaffery took over the Second Raider Battalion. The landing encountered a Japanese crossfire, which caused havoc and disorder within the assault waves. McCaffery landed with the first wave of Raiders. As the Marines cleared the beach, they were stopped by machine-gun fire from a well-concealed bunker. While leading the Marines forward, McCaffery was struck four times in the chest. Despite the best efforts of the corpsman and Battalion surgeon, he died.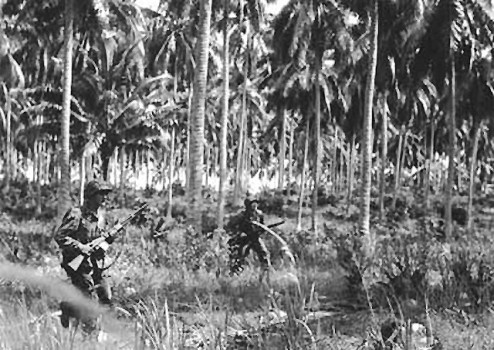 His fellow soldiers described him as a brilliant officer, kind and loyal friend, and courageous hero. He was awarded the Silver Star Medal for his superior leadership between November 1942 and January 1943. In May 1944, McCaffery was awarded the Navy Cross posthumously for "extraordinary heroism while in command of the 2nd Marine Raider Battalion in action against enemy Japanese forces." In 1945, the USS McCaffery, a navy destroyer, was commissioned in his honor.