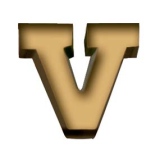 John L. Sparks
Class of 1861
Company K, 1st Regiment, 1st Delaware Infantry Volunteers
Brigadier General Thomas A. Smyth of the 1st Regiment, Delaware Volunteers, wrote of the "bravery and conduct under heavy pressure" of Captain Sparks during the Battle of Chancellorsville. In October, after reorganizing a group of stragglers along Turkey Creek, near Bristoe Station, BG Smyth again wrote of the cool conduct and meritorious service of Captain Sparks.
The Medal of Honor was first authorized in 1861. It was the only medal awarded to soldiers for "gallantry and intrepidity" during the Civil War. Other acts of unmistaken gallantry were only recognized in the dispatches of unit commanders.