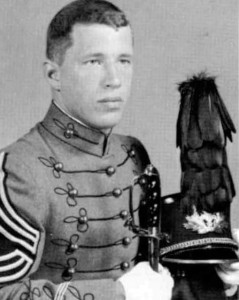 Like many others before him, when John Grant completed Bordentown Military Institute, he enrolled at PMC. His classmates described him as a "straight up man." He studied economics, played football and was E Company Commander in his First Class (Senior) year. He graduated in 1965 as a Distinguished Military Student and entered the Marine Corps.
After flight school, he was assigned to the 4th Marine Division. As a Marine, he was involved in a series of battles in Vietnam. One noteworthy campaign was Operation Hastings in 1966. In order to confront the lead forces of a North Vietnamese force advancing across the DMZ, the Marines launched an attack. It was during this time that 2nd Lieutenant Grant responded, organized, and deployed a defense for a forward aid station. This act of gallantry was not isolated. While serving aboard the USS St. Paul, Grant dove into the sea to rescue a drowning sailor that had fallen overboard. Towards the end of his 20-year career, Grant was stationed at the Marine Corps Air Station at El Toro in California. It was while he was at El Toro that he met Dennis Conner, a famed yachtsman and a four-time winner of the America's Cup. This chance meeting gave Grant an opportunity to follow a new path. Shortly after meeting Conner, Grant was asked to join the Stars & Stripes team. To be a part of the historic America's Cup Races was an incredible opportunity for Grant. His perspective was that these races were the "holy grail" of yacht racing.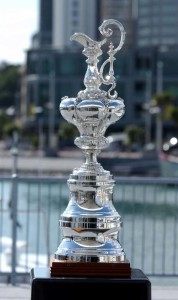 This challenging competition began in England in 1851, when the Royal Yacht Squadron challenged the New York Yacht Club. The New York Yacht Club won the race and was presented with the 100 Guineas Cup, an award commemorating Queen Victoria's Jubilee year. The New York Yacht Club renamed the trophy "The America's Cup," after its winning yacht. For the next 132 years, American yachts successfully defended the America's Cup. This changed in 1983, when the Australian challenger won. By 1987, Dennis Conner had organized and built a new yacht which went on to defeat an Australian defender. Grant's role on the team was that of a "winch grinder." Although he was the senior member of the crew, his emotional and physical leadership quickly caught the attention and respect of his teammates. They affectionately called him "Rambo." Just prior to the start of the America's Cup in 1987, Grant was sidelined by a broken foot. The next year he was part of the team that defended the America's Cup from a New Zealand challenge.