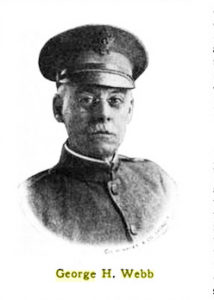 Born in Iowa in 1860, George Herbert Webb attended the public schools of Pittsburgh and Pennsylvania Military College. He graduated in 1880 with a degree in Civil Engineering and started his career as a surveyor with the Baltimore & Ohio Railroad. Beginning in 1889, he spent the next two years building a railroad in Chile. He then worked in Peru as the chief engineer of the Transandine Railway, a remarkable project which built a railroad through the Andes. He returned to the United States and by 1905 was made chief engineer of the Michigan Central Railway. He omit planned and rebuilt the Third Avenue rail yard in Detroit and in 1913, completed the new Michigan Central Depot.
In 1917, he left the Michigan Central Railway and was commissioned a lieutenant-colonel in the 16th Regiment of Engineers (Railway). The 16th was organized and trained within the city limits and was Michigan's only volunteer regiment. Among the 687 members of the 16th Regiment were some of the best skilled tradesmen from Detroit. Shortly after World War 1 was declared, the Regiment was ordered to proceed to France. They arrived on August 27, 1917. For the next 21 months, they were in constant service. Along with the other Engineer Regiments of the American Expeditionary Forces, the 16th was assigned to building the infrastructure needed for the success of AEF. Its accomplishments included designing and building the Nevers Cutoff, allowing supply trains to bypass Paris, and repairing the supply line between Verdun and Dan-sur-Meuse during the AEF offensive in the Meuse-Argonne region.
After the Armistice, the Regiment continued its work for some time. On May 5, 1919, it arrived home at the Michigan Central Depot. They paraded through Detroit the next day, and was mustered out of service the following day.
In July, 1919, Colonel Webb was awarded the Army's Distinguished Service Medal for: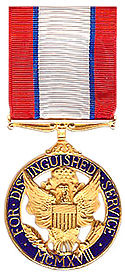 "exceptionally meritorious and distinguished services … with the execution of some of the largest construction enterprises in France. Confronted by difficulties of labor, material, and equipment, he set about his task with ceaseless energy, and by his resourcefulness, initiative, and skill he overcame all obstacles and completed these difficult projects with great success."
After his discharge, Colonel Webb resumed his job as chief engineer of the Michigan Central Railway. He passed away in 1921 while living in Newton Lower Falls, near Boston.