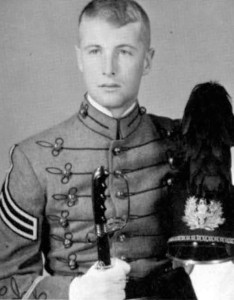 Evans Kayser
Class of 1965
A5th Cavalry Regiment, 9th Infantry Division, USARV
Silver Star for gallantry in action while responding to a distress call from an infantry company that had been ambushed by a large enemy force. First Lieutenant Kayser immediately attacked the enemy and when his ammunition was exhausted and fuel was low, he continued to mark the location of the enemy with smoke. After tactical air support was engaged, 1LT Kayser made repeated trips to a nearby air field to rearm and refuel. He then continued to escort supply and medical evacuation aircraft. His efforts in holding the enemy back and supporting the ground troops allowed them to maneuver to a more defensive position.
Distinguished Flying Cross for heroism while flying a routine river patrol near Tan An he reported encountering an infantry unit under fire from a superior Viet Cong force that needed air support. He fly to the area of the endangered infantry unit and launched a grenade and rocket attack on the enemy. He continued to attack and provided continuous fire on the enemy.
Army Commendation Medal for for heroism while flying an armed helicopter in support of ground operations.  Upon learning of a heavy ground attack against an Army of Vietnam outpost, 1Lt Kayser rushed to the area and made several low level gun runs resulting in the attack by a numerically superior enemy force being broken and the enemy fleeing.