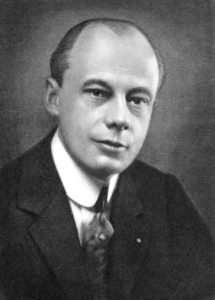 Churchill Mehard was born in Mercer, PA and attended public schools. He then enrolled in Haverford College, PA. He left Haverford in February 1898, he arrived at PMC. Known as "Baldy," for the lack of hair on his head, it was clear that he wanted to earn military honors in the Corps of Cadets and pursue a law career. Although he earned an appointment to West Point, he remained at PMC and in his senior year was appointed First Captain.
After Commencement, Mehard began his study of law at the Pittsburgh Law School and was admitted to the Allegheny County bar in 1903. Yet, his military aspirations remained. He enlisted in the Pennsylvania National Guard and was commissioned a First Lieutenant i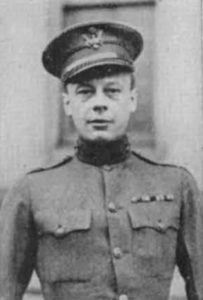 n 1903. As World War I approached, Mehard was commissioned into the U.S. Army under the National Defense Act of 1916, and assigned as an instructor at Fort McPherson, GA. On August 15, 1917, he was assigned to the 321st Field Artillery, 157h Brigade, 82nd Division AEF as a Major. After completing School of Fire at Fort Sill, OK, Mehard remained as a senior instructor. In May of 1918, he was ordered to rejoin the 321st Field Artillery in France. He led his troops through the second Battle of the Marne the St. Mihiel offensive, and throughout the entire Meuse-Argonne operation. Despite being severely gassed at L'Esperance, he was twice cited for gallantry in action. After the Armistice, he returned to America, and appointed Colonel of the field artillery of the Pennsylvania National Guard. In 1923 he was promoted to Brigadier General and commander of the 53rd Field Artillery Brigade.
Upon his return from France, Mehard resumed his law practice with his father, Judge Samuel Mehard. After his father's death, Mehard reportedly became a "hard-drinking socialite" who was happy to be named the city solicitor of Pittsburgh. In 1939, he was found guilty in the City Hall consent verdict scandal (involving accusations of bribery) along with several other attorneys. Mehard successfully pleaded for mitigation of his sentence on grounds of his failing health. He moved to Arizona and died in September, 1943.