When Robert E. Lee entered Pennsylvania in 1863, the Governor sought to raise 75,000 volunteers to repel the invasion. Colonel Hyatt offered the services of the cadet battery, but they were declined because many of the cadets were too young. Disappointed, the older cadets, led by George R. Guss, Frank E. Townsend, Johns A. Leslie and William J. Harvey, asked Colonel Hyatt if Pennsylvania would accept a battery led by them. When asked, Governor Curtin immediately responded, "I will." On June 29, after enlisting 121 volunteers, the battery was ordered to move to Harrisburg to "aid in the repulse of the audacious Lee."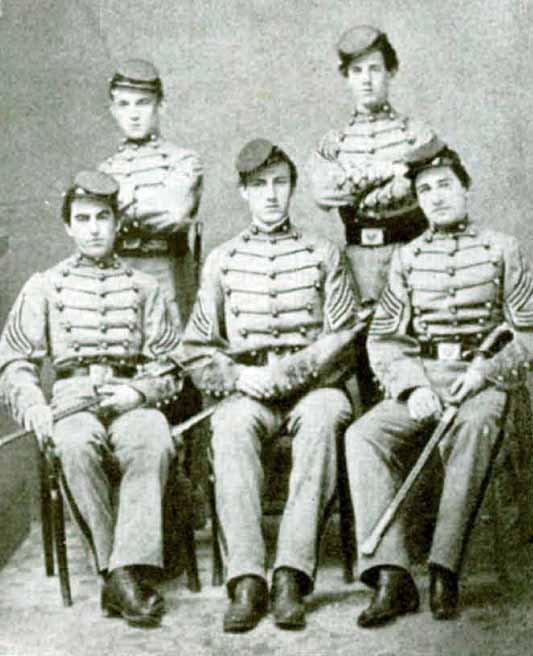 When the battery, consisting of six brass guns, arrived in Harrisburg, they were assigned to Major General Couch's newly formed Department of the Susquehanna. The battery was then "sent at once down the Cumberland Valley Railroad to Carlisle" to relieve the Keystone Battery of Philadelphia. Upon their arrival the battery found the horses for them were in very poor condition. Despite trying to improve the horses, the battery was forced to remain near Carlisle. Frank Townsend, '63 wrote later that Guss' Independent Artillery Company, as it was called, remained near Carlisle until they were discharged in August 1863.
For the service of Guss' Independent Company Militia during the Gettysburg campaign, the State of Pennsylvania awarded PMC a Campaign Streamer. Since 1968, this streamer has been attached to every Corps flag, including that of the Dauntless Battalion.